With this foldable car doorstep, you can take the hassle out of putting or removing things from your vehicle's roof!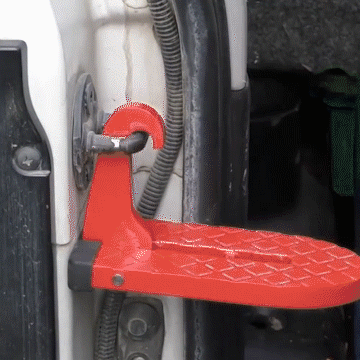 The Perfect Solution To Access The Roof Of Your Vehicle!
For some people who like to travel or go out, how to place large or long items that cannot be placed in the car is always a problem. The car roof sounds like a good place, but it is not easy to get there, so you need this multi-functional foldable car roof step.
Features a simple latch design with no complicated assembly and a non-slip footing surface to prevent any accidental slippage or dents to your door.
Extra Bonus Features for you:
It is not just a Doorstep…  
…You get a mini Car Survival Kit too!
👍 ESCAPE HAMMER
👍 SEAT BELT CUTTER
👍 CAR CHOCK
👍 PHONE CRADDLE