Ear Wax Removal Kit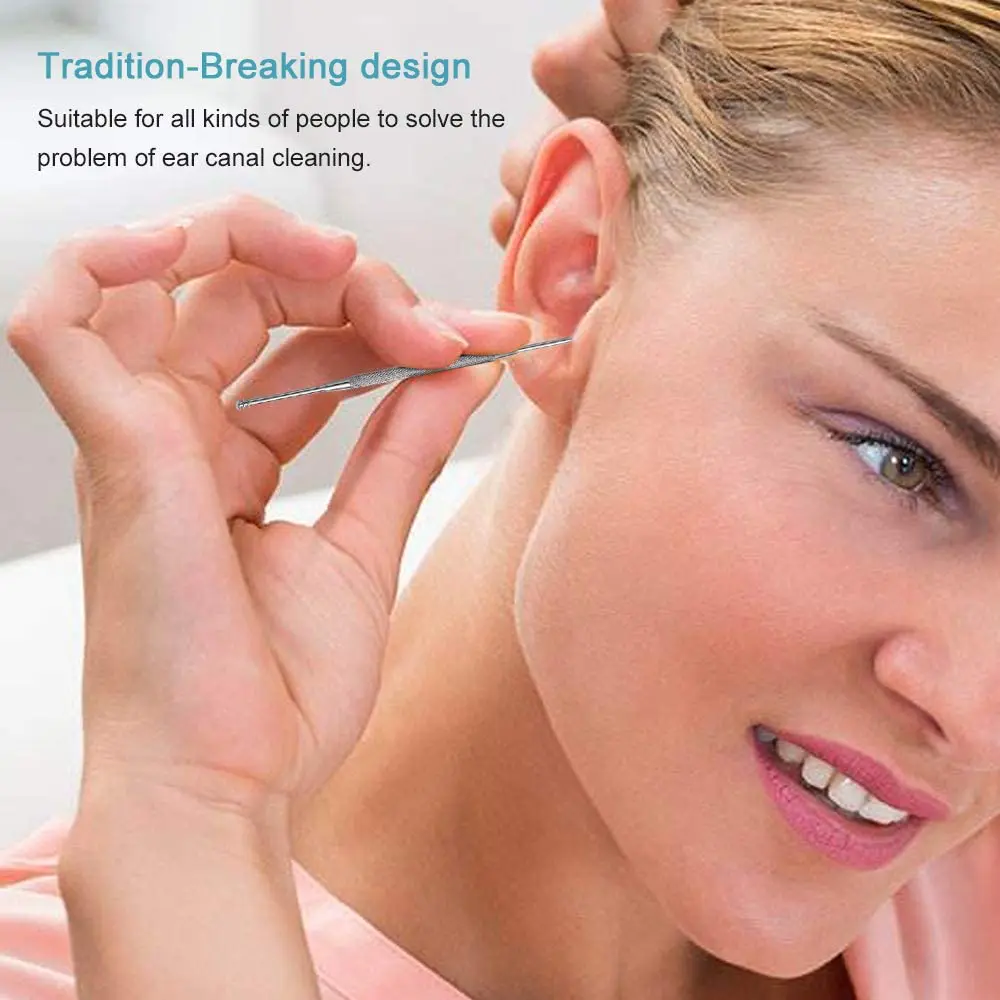 EFFICIENT EAR CLEANING TOOL: Different from the cotton swabs which may further push the wax into the ear, the scoop shaped earwax remover tools can effectively remove buildup earwax. These are professional tools for caring for your ears.
MEDICAL GRADE STAINLESS STEEL AND ANTI-RUST: All ear picks are made of medical grade stainless steel, durable and anti-rust, easy to clean and sterilize. They're extra durable in use and not easy to distort.
ERGONOMIC DESIGN: Fully polished tools with smooth and rounded surface, all to prevent any irritation or scratching and make sure you can massage the ear canal and relieve itching while cleaning. The handles of the ear pick tools are designed for a non-slip grip.

 
EASY TO USE AND CLEAN: Rinse them off thoroughly with soap and water before and after use. And then sterilize them with rubbing alcohol. Comes with a small brush for you to clean the debris before and after use.
Whats Included?